Meet the Technical Assistance Group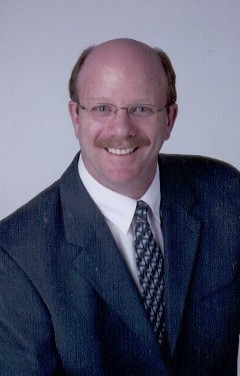 Michael D. Clark, MSW -
Director
Michael's interests lie in the application of strength-based and motivational practices for hard-to-serve, court-mandated populations. Michael served for 16 years as a probation officer and a court magistrate as well as in various positions for mental health, child wefare and addictions work. He has recently served as a secretariat for an international expert group (Building International Standards of Treatment of Drug Use Disorders) for the United Nations Office on Drugs and Crime (UNODC) in Vienna, Austria (2014-2015).
Mr. Clark is a member of the MINT* community (Charlottesville, VA, 2003) and has presented at MINT Forums (San Diego / Fort Wayne) as well as the International Conference on Motivatonal Interviewing - ICMI (Interlaken, Switzerland). Michael has trained over 1,000 agencies and has provided over 30+ implementation initiatives (training-for-trainers) for MI to varous agencies across the USA.
* MINT: Motivational Interviewing Network of Trainers, an international professional organization.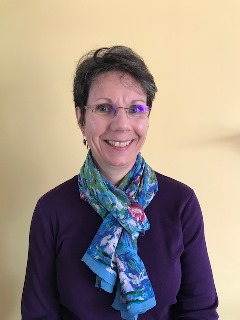 Frances Clark,
Center Manager
Frances has worked for the Tri-county Community Mental Health Center here in Mid-Michigan for 30 years. Fran has managed this Technical Assistance Group for 10+ years. Mrs. Clark handles all billing matters and trainer logistics. Fran also handles tech support issues for the MI-20 Web Courses as well as the Supervisor 5 Web Courses.
Frances assisted an expert addictons group for the United Nations Office of Drugs & Crime (UNODC), assisting the secretariats who were developing international UN Standards of Addiction Treatment at the Uniited Nations Office - Vienna complex (UNOV - Austria). She's an organized anchor to our TA Group and we're lucky to have her.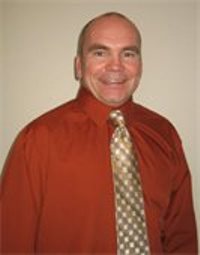 Todd A. Roberts, MA -
Lead Trainer
Todd is a Training Officer for the Iowa Department of Corrections (Sixth Judicial District Department of Correctional Services State of Iowa). Mr. Roberts has worked for both the Fifth and Sixth Judicial Districts as a Probation/Parole Officer II. He has worked probation/parole case loads of intensive pretrial, low risk, standard case load and with sex offenders in a residential program. Todd is a member of the MINT* community (2006, Miami, FL) and is also a MI coder, having been trained in the Motivational Interviewing Treatment Integrity (MITI) Coding System in 2008.
Todd trains Motivational Interviewing across the USA and is our TA group's lead trainer. Todd is the recipient of the 2005 Team Excellence Award (State of Iowa - Department of Corrections) and is also the recipient of the 2006 Outstanding Victim Assistance award from the Iowa Corrections Association. Todd serves on the Board of Directors for the Iowa Corrections Association.
Mr. Roberts has had the opportunity to train health care, mental health and corrections (juvenile and adult) groups across the United States. Among many former clients for our Center, Todd has provided contractual training for the American Probation & Parole Association, the Arizona Department of Juvenile Corrections, Idaho Department of Corrections, Benchmarks Mental Health Services North Carolina, and ASO Health Care Professionals. In 2016, Mr. Roberts was invited to be a contributor for the Guilford Press book, "Motivational Interviewing with Offenders" recently published in 2017. He is a certified Victim Impact Facilitator trainer and has earned his Sex Offender Professional Certification.
* MINT: Motivational Interviewing Network of Trainers, an international professional organization.
Shawn Smith -
Trainer & Coder
Shawn Smith is based in Milwaukee, WI. Mr. Smith is a member of the Motivational Interview Network of Trainers (MINT, 2012), sits on the *MINT Trainer Certification Committee, MINT Diversity Workgroup, and serves as a Mentor to new MINTies. Shawn has trained for our TA Group for several years and is both a MINT Trainer and a MINT Coder for our Group (MITI coding metric).
Shawn has over 20 years of applied and practical experience as a direct service provider, program director, and agency leader in residential treatment, criminal justice, education, youth services, and workforce development settings. He has shared MI, Cultural Reverence, Trauma Informed Care, and Reflective Supervision with thousands of professionals, including those serving in education, health care, behavioral health, workforce development, education, addictions, and the criminal justice system.
He holds a certificate in Trauma Counseling from the University of Wisconsin Helen Bader School of Social Work and is a GAINS Center Certified Trauma Informed Care Trainer. Initially trained by the originator of Cultural Humility, Dr. Melanie Tervalon, Shawn initiated the first Cultural Humility trainer-of-trainers in Wisconsin.
* MINT: Motivational Interviewing Network of Trainers, an international professional organization.
* MITI: Motivational Interviewing Treatment Integrity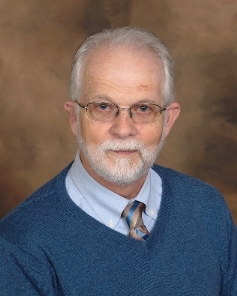 Randall Estes, LMSW -
Trainer
Randy is a licensed master social worker, certified advanced addiction counselor (CAAC) and certified clinical supervisor (CCC) currently providing mental health and substance abuse therapy at Pine Rest Christian Mental Health Services, Kalamazoo, MI.
Mr. Estes is a member of the MINT* community (2010, San Diego, CA). Randy has been providing Motivational Interviewing Training on a National, State, and local level since 2008. Randy has served as a trainer in Motivational Interviewing for the Community Mental Health Association of Michigan (CMHA) and the Michigan Public Health Institute (MPHI). Randy has delivered conference presentations for Motivational Interviewing in Indianapolis, IN; Washington, DC; Chicago, IL; and Lansing, MI. Mr. Estes is a provider of Assertive Community Treatment ,and has served as an Integrated Dual Diagnosis Treatment Supervisor, Community Network Services, Waterford, Michigan.
* MINT: Motivational Interviewing Network of Trainers, an international professional organization.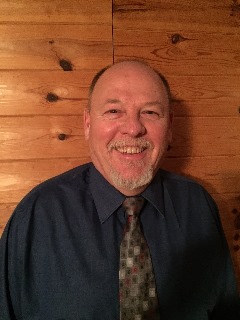 Dan Reed, MA, LPC -
Trainer
Dan has over 24 years of experience working in Human Services. He has held both direct service and supervisory positions and has worked in residential treatment facilities in Illinois, Colorado and Iowa. Mr. Reed is a member of the MINT* community (2014, Atlanta, GA).
Dan has trained over 400 agency staff in a three-phase Motivational Interviewing training program, one of the most extensive MI training programs in the Midwest. Over the past years, he has also provided Motivational Interviewing training, coaching and consultation for the State of Michigan, Law Enforcement, Probation/Court Personnel, Corrections Officers, Social Workers, Counselors, Psychologists, academic advisors, Physical Health practitioners, Job training/placement, AFC staff, Disability assistance, Child & Family services and the Michigan Council on Aging. He also presented on Motivational Interviewing at the 2013 Michigan Home Base Conference and the 2014 Michigan Substance Use Disorder Conference.
*MINT: Motivational Interviewing Network of Trainers, an international professional organization.